第二次大戦後、Lower East Sideから川を渡りBrooklynに移り住んだその男は、甘い香りと
コームでなでつけた艶やかな髪がトレードマークの紳士になっていた…

After world war II, the guy who crossed over the river from Lower East Side and moved into Brooklyn
became a gentleman with the trademark of sweet aroma and smoothed down his shiny hair by comb.
世界初となる水性ポマードを開発した阪本高生堂が
長い年月を経て新たに他に真似のできない知識と技術を
凝縮し違いのわかる大人へ向け進化させた。
プロダクトは、天然成分をベースに自社工場にてほぼ手作りで生産されている。
クラシックなイメージはそのままに
現代の水性ポマードの最高峰が完成した。
"SUPERIORE"

SAKAMOTO KOSEIDO which had developed the world's first water-based
pomade evolved our their products for adults of discrimination by intensively
idea and technology that no one follows over many years.

The products based on natural ingredients are almost made by hand in their
own factory. SUPERIORE is one of the best water-based pomade today with classic image as it is.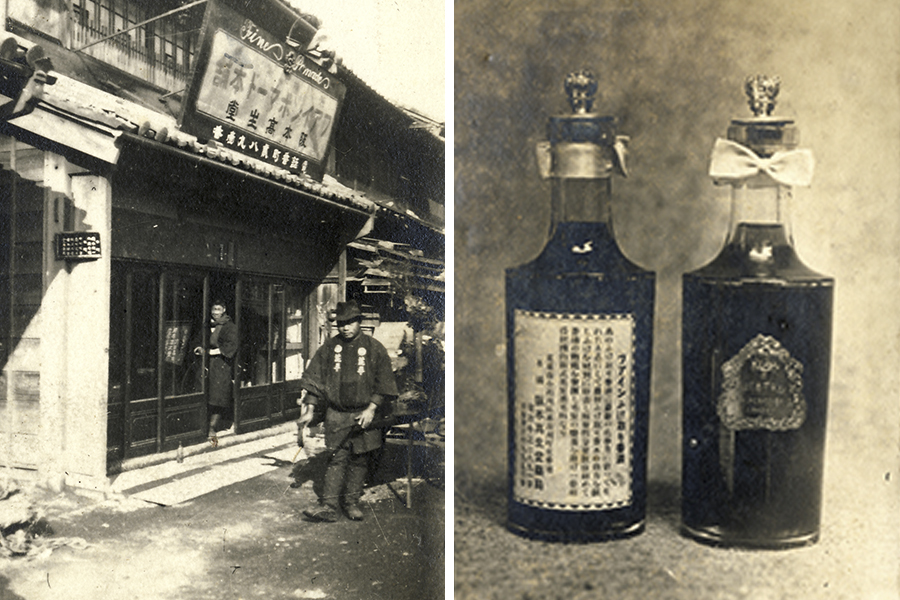 阪本高生堂は、1912年創業時、"阪本高生堂薬局"と
称し漢方薬を販売していた。
1953年"阪本高生堂"と改名、専門店向けの化粧品を
制作をスタートする中で、COOL GREASEの前身となる油性ポマードの生産を始める。

1978年、伝説のロックンロールショップである原宿の
"CREAM SODA"からの依頼を受け、水性ポマードの開発に成功。

これが現在のCOOL GREASEのベースとなり、
新たなステージへ向ける為に、
ORANGE INC._KOMORIがディレクション、
SPEAKEASY SALOON BEAUTYSMITH_NAGAO、
NUTS ART WORKS_NUTS
が開発チームとして参加。
商品開発を重ね
唯一無二となるSUPERIOREが生まれた。

SAKAMOTO KOSEIDO started business in 1912, originally we called
SAKAMOTO KOSEIDO Pharmacy and sold Chinese herbal remedy at that time.
In 1953 we renamed to SAKAMOTO KOSEIDO and produced cosmetics for
specialize stores, then they started the production of oil-based pomade which is the
predecessor of COOLGREASE.

In 1978 we received the request from legendary Rock'n'Roll shop "CREAM SODA"
and succeeded in development of the water-based pomade.

This is the original of COOL GREASE as of now. To enter a new stage,
ORANGE INC._Mr.KOMORI,SPEAKEASY SALOON BEAUTYSMITH_Mr.NAGAO and NUTS ART WORKS_Mr.NUTS
joined as a development team and subsequently spent a lot time developing to create one and only SUPERIORE.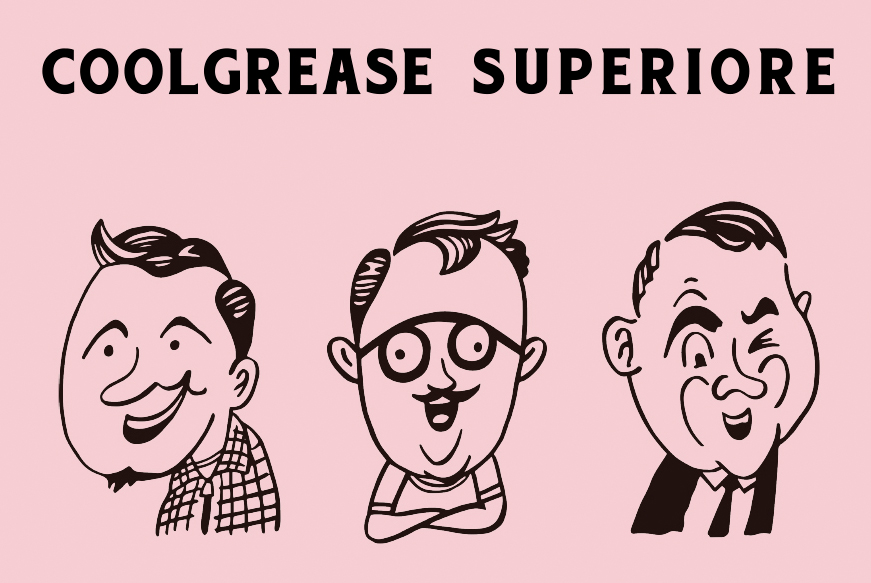 creative direction:
product design:
package design: